Find dedicated and specialized

React Native developers
Let's connect and discuss how Inisoft can help you boost your mobile software projects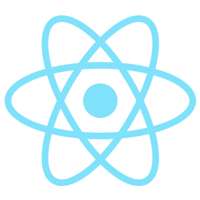 Add Extra Force to your Existing Project
Add more talent to your existing team to help you complete your project on schedule and at a high standard. Utilize our team augmentation services to create specialized teams with a wide range of capabilities.
Vendor Transition
Are you going through a vendor transition? We've got you covered. With our help, we can take over your project in the middle of it all and make sure that everything runs smoothly for years to come.
Short-Term Staff Augmentation
Use this hiring technique to hire tech talent quickly. We have teams that are prepared to work with a candidate pool of top talent available to start the job in a week.
Long-Term Extended Team
For reliable collaboration, we provide specialized recruiting services. You may engage a developer with the necessary hard and soft talents. While we handle the rest, you or your project manager may oversee job fulfillment.
React Native is a mobile app development framework that enables the development of multi-platform Android and iOS apps using native UI elements. With React Native, you can quickly create engaging, powerful, natively rendered mobile apps that will benefit your company the best.

Our team of skilled React Native developers will assist you in making the most use possible of this framework's features. At the same time, reach out to your audiences via iOS and Android.
Our expertise with React Native is vital in our
team augmentation

process
Thanks to our 20+ years of experience in the tech industry, we can recognize the potential of new software platforms.
We bring you React Native's developer experience, identifying its advantages when helping companies expand their teams.
What are the advantages of choosing React Native development?
React Native stands out among its competitors in the area of cross-platform development due to a variety of clear advantages:
Rapid Time-to-Market:
React Native enables development times to be slashed by up to 30%, drastically reducing time-to-market. This is made possible by sharing a single codebase across many platforms and employing features like Hot Reloading.
Cost-Saving Solution:
You only work with one team that concurrently develops mobile apps with the appearance and feel of native ones utilizing a cross-platform development framework, saving you from having to hire different development teams for each technology.
Reusable UI Components:
Developers have access to a large number of Third-Party Component Libraries as well as cutting-edge UI toolkits in addition to the previously existing library. This allows them to adapt the components flexibly to suit the customer's needs. These components enable developers to select a module from the libraries when a specific module is required, saving time on writing.
Stability:
React Native is a relatively new framework for creating mobile apps, but with Facebook's assistance, it has already shown to be highly dependable and robust. Technology has a promising future and keeps improving thanks to the support of the public and private sectors.

Let's talk about more advantages to expand your

React Native development

team
Hire Qualified React Native Developers
As a Team Augmentation business with years of expertise, we are skilled at quickly helping to create near-native apps of the highest caliber. Our team of React Native engineers has mastered cutting-edge approaches, techniques, and tools in addition to the framework, enabling us to successfully implement various advanced tech solutions. You will profit from working with Inisoft in the following ways:
Project-oriented workflow
Exceptional quality of services
Highly qualified experts in React Native development
Prompt support and maintenance
Choose our team augmentation services with React Native development and enjoy the benefits of working with professionals
Why work with Inisoft?
You'll stop wasting your time looking for the right team. Inisoft's React Native team is ready to start working on your project right away
There's no recruiting fee. All we need is to know what you need and we'll get to work
Our 20 years of experience makes us the best option to solve your team augmentation needs ensuring a low failure rate
You'll meet qualified candidates who have already gone through our selection process guaranteeing their skills
Frequently Asked Questions
How fast can you find the best software engineer for my project?
Inisoft will present you with the first candidates within the first 72 hours.
Is LATAM an option for recruiting IT professionals?
Latin America is a great source for recruiting IT professionals for your team. In this region, you can find skilled technical talent in many areas due to their high level of education.
Do we need team augmentation?
If you have a sudden increase in workload because of a new client, you had a very successful product launch, or you don't have enough office space or more budget to hire more people, you can expand your team almost immediately. Team augmentation will allow you to take care of the new tasks that need to be done.
Is Inisoft's model right for me?
If you are in a hurry to assemble your team of programmers, we will take care of the process for you. Within 72 hours, you will be presented with pre-screened candidates without a recruiting fee and with a low failure rate. This model is perfect for you if you don't want to waste your time recruiting.
Hire React Native developers in 3 steps

Let's talk
We'll discuss your technical needs, requirements, goals, and team dynamics to find the right React Native developers to add to your workforce.

Review candidates
We present you with the pre-vetted candidates that match your company's culture and that will help you boost your projects.

Get to work
Choose the software engineer that matches your criteria and get to work!